iCAN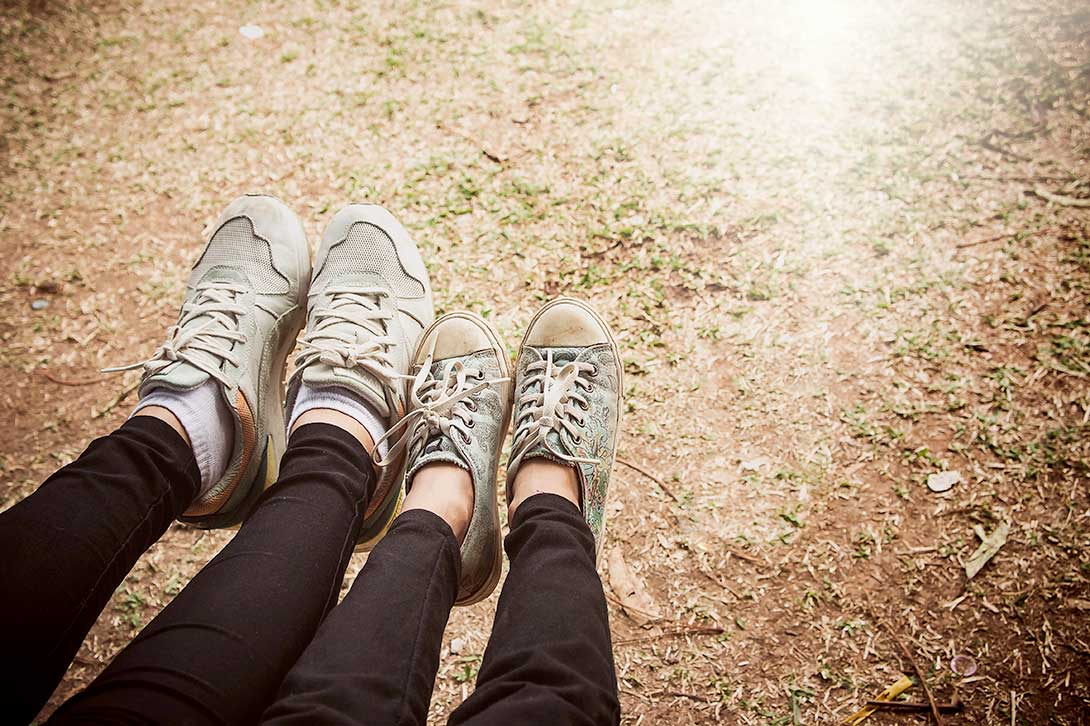 Talking to kids about a cancer diagnosis
The decision to share a family member's cancer diagnosis with a child is not an easy one. It's important to know that every family is different and there's no right or wrong time to tell your kids.
As big as it gets
Sydney father of two, Dominic Bryne discovered just how hard this decision was during his wife Louise's breast cancer treatment.
"We decided to be as transparent as possible with our children. We probably held on a little bit too long because we were just not at that stage of being ready to tell them.
"Our kids are young (Noah was 4 and Evie 2 at time of diagnosis), and they didn't understand. There's so much little children don't know about life, and time frames are usually beyond them. It's not until they get to about six that they start to understand. So you can see, it's challenging, but you've got to just try in your own way, and at your own pace," Dominic explains.
He says some people were not in favour of his children knowing about their mum's illness, yet he felt it was the right choice for his family.
Whose life is it anyway?
"I think everyone that goes through an actual cancer journey will face very different opinions within their own family, let alone those of people outside the household. People might try and say who you should tell, when you should tell, and how," Dominic says.
"My wife and I decided that we just had to tell them."
Cancer Council Australia says that while talking to children about cancer can be overwhelming, being open is the best way to help them cope.
As part of the Council's Talking to Kids About Cancer guide, it says that sharing the news about your diagnosis will help children not feel left out, excluded, or imagine the situation is worse than it is.
Do we or don't we
"Some parents avoid talking about cancer because they want to protect their children," the guide says.
"However, research shows that children who are told about a loved one's illness, particularly a parent's, cope better than children who are kept in the dark. Secrets can be difficult to keep.
"It can add to your stress – you may worry about whether you should tell, or feel guilty if you don't say something. You may need to change your routine without your children knowing, which can be hard," the guide notes.
The guide suggests that parents, family and friends reassure the children they will always be looked after. It is important to keep a routine, take the time to listen to your kids and don't be afraid to express your emotions.
"Try not to overload children with too many details. Give small amounts of information, wait and then ask if they have any questions. If they don't, leave it at that. They may ask more questions later. If there are questions you are nervous about answering, it can help to practice a response," the guide suggests.
Validation
Once Louise and Dominic decided to share Louise's diagnosis, their children quickly validated the decision.
"Children are so smart, and they don't miss anything that's going on within the family home," Dominic says.
"And when someone is sick, they're already wondering why there's people crying in the living room, why people are turning up to the house, and why all of a sudden the place is full of flowers.
"So, they're already thinking something's changed here. So we just decided to tell the children because they obviously knew there was something going on."
Reassurance
For many children, it will be important they know that an illness is not their fault. Be aware it's common for children to feel they're somehow responsible for what's happening and may also feel long-term guilt. They also may or may not communicate what they are feeling.
Some children might think your illness happened because they haven't behaved well enough or because a parent had a disagreement with them. For kids, finding fault with themselves is a way of trying to make sense of what has happened in a 'concrete' way. If a child has been 'naughty', they often figure if they are 'good' again, it will 'make everything alright'.
There are several publications and books that can help parents to communicate and stay connected with younger children who are struggling. Activity books and illustrated stories such as As big as it gets are a practical way to share with your child or allow them to express their feelings on their own if need be.
Other tips for talking to children about a diagnosis;
Talk through your issues with other adults before talking to kids.
Ask for help from relatives, friends or colleagues, so your practical and emotional needs are better supported as you engage with kids.
Work out the best time to talk to your children.
Decide who you want to be there with you.
Tell your children what has happened.
Explain what will happen next.
Leave kids with feelings of hope that even though you or they may be upset now, there will be better times.
Assure them they will continue to be loved and cared for.
Resources
Products
Further Reading
Organisations
CanTeen helps 12-25-year-olds whose world has been turned upside down by cancer
Social media
Podcasts
Books
We would love to know any resources you found helpful which we can share to help others. Please get in contact.
Please note that content on the iCANmovement website is intended for informational and educational purposes only and is not intended to substitute for professional medical advice. Please seek professional advice or speak to your medical team if you have any questions about the issues raised in these articles.