iCAN
Nourish
Recipes and information to help keep you nourished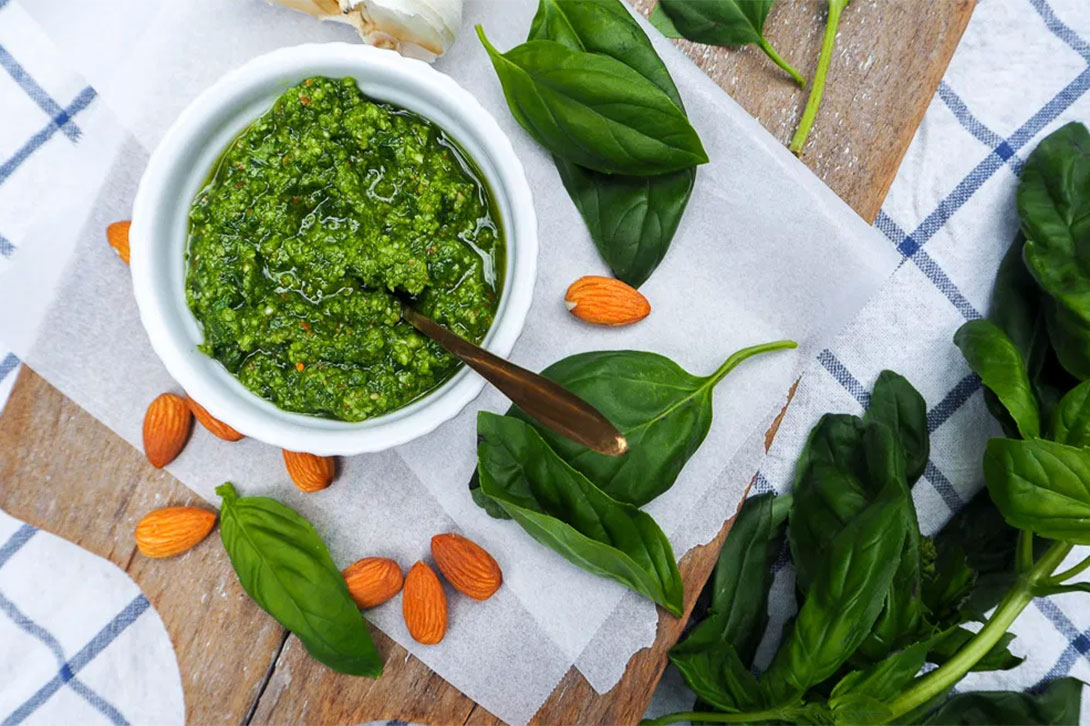 Rosie's green pesto
Prep Time

5 min

Cook Time

0

Total Time

5 min

Ingredients

6

Difficulty

Easy
This delicious pesto is packed with flavour and nutrition. It's a great addition to pasta, buddha bowls, burgers, salads, crackers or even your breakfast eggs. Pesto freezes well and makes a convenient and quick addition to a meal if you're short on time or energy.
Ingredients
1 cup basil leaves
2 small cloves garlic
3 tbs raw almonds
1/3 cup grated parmesan cheese
1/3 cup good quality olive oil
salt and pepper to season
Please note that content on the iCANmovement website is intended for informational and educational purposes only and is not intended to substitute for professional medical advice. Please seek professional advice or speak to your medical team if you have any questions about the issues raised in these articles.