iCAN
Glow
Tips to help you stay fabulous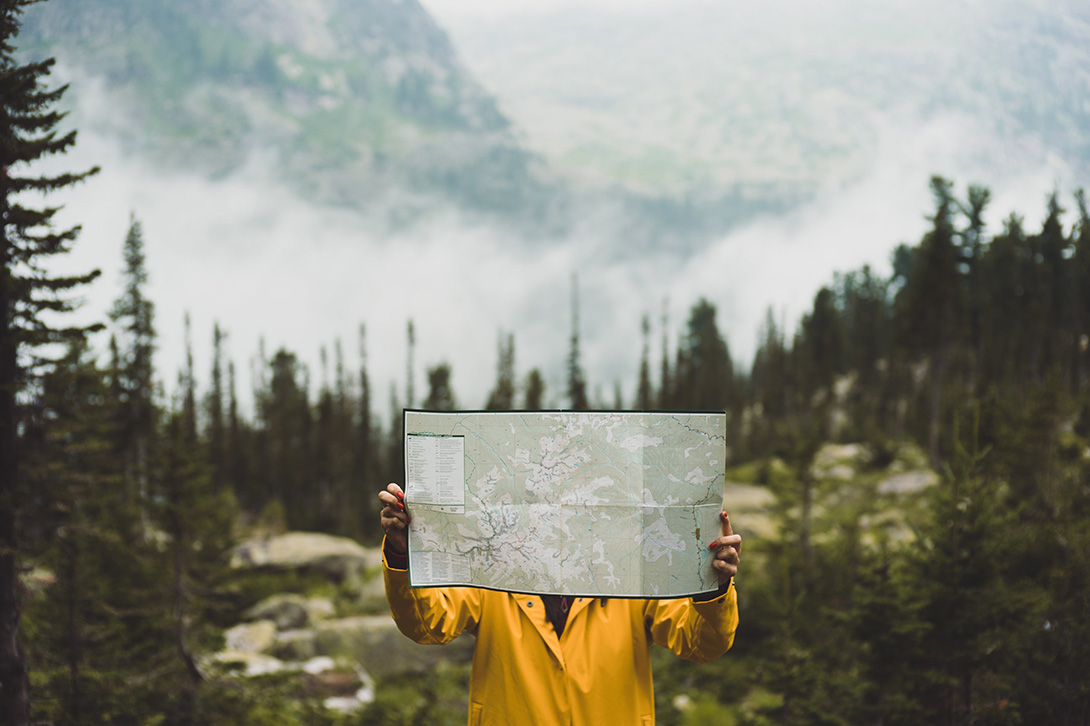 A guide to hair loss
For many people, hair is a big part of their identity. We care for it, spend money on it and often don't realise our emotional attachment to it. So naturally, it's one of the first questions asked before starting treatment, "will my hair fall out?".
Even before a single strand is gone, anxiety can sneak in on the thought that hair loss is on the horizon. This knowledge can open Pandora's box of fears, hopes and confusion.
Although there are also many ways to manage the mane that once was and find creative solutions to hair loss. We take a look at two different experiences on what to expect and tips that can help.
Will I definitely lose my hair?
One of the first questions asked before starting treatment is: 'Will I lose my hair?'. While the answer is yes, with some cancer treatments, it's highly likely, the amount of alopecia or hair loss depends on the type and dose of treatment received.
It is important to note that not everyone with a cancer diagnosis and receiving treatment experiences hair loss.
Emotions
From anxiety through to acceptance, the idea of losing your hair can be emotionally and physically confronting.
When Natalie was diagnosed with a rare and aggressive ovarian small cell carcinoma, her extensive chemotherapy treatment meant she would lose her hair regardless of what she tried to do to prevent it.
"Once I started losing it, I changed my perspective. I was never precious about my hair, as it is just hair, and it grows back," Nat says.
"When I think about it now, the language around hair loss that I read was quite negative and fed the worry. It should not be: 'you will lose your hair', but 'you will lose your hair, but you might find that you embrace it.' I chose to embrace it and have enjoyed it. I really rocked the bald head. I found it liberating.
"Rocking the bald head also gave me control because you feel like you're losing control when diagnosed."
When Will I lose my hair?
Hair loss typically starts two to three weeks after the first course of chemotherapy treatment. From here, some people lose their hair quickly; others experience a more gradual loss.
Before and during hair loss, there may be side effects such as tenderness, pain, itchiness or a tickling sensation.
The difficulties of making decisions on managing her hair loss came up in the early stages of Natalie's diagnosis.
"When it came to my hair, which was long, I was told I would lose it two weeks after chemo and that some people choose to shave it," the 40-year-old says.
"I tried a few things before I finally decided to shave my head. We had a hairdresser come to the house, and I got everyone involved. We made it fun."
For Natalie, pausing and giving thought to losing her hair was a significant part of shaving her head.
"I didn't cry, which I was surprised with," Nat recalls.
Pre-treatment
Jenny Gilchrist, breast oncology and clinical lecturer at Macquarie University Australia, says hair loss happens in different degrees depending on the type of chemotherapy used.
"Fifty per cent of people will lose most of their body hair, depending on the type of chemo they have," Ms Gilchrist says.
If, like Natalie, cold capping treatment is not for you, Ms Gilchrist's mantra for styling and colouring prior to chemo is: "go for it and experiment."
"I've had people dye their hair hot pink and shave it into a mohawk," she says.
"I advise getting a short haircut at the time that chemotherapy commences. Then, as soon as hair loss begins, go to your hairdresser and have your head shaved."
Although there are treatments available to help reduce hair loss, it's important to be aware that they may not work for everyone.
Don't forget about your eyebrows
Eyebrows are the window to the face! Big bushy brows, skinny long brows, barely-there brows, thin brows, arched brows, rounded brows, tapered brows or straight brows all shape our face and enhance our eyes.
If you are worried about your brows thinning or falling out altogether, start practising filling out your brows now while you still have them. It's like muscle memory, you will remember the shape from all the practice you have had, and you will recognise the form of your brows so if they do fall out. Recreating your natural brows can be less daunting with one of these options:
Eyebrow wigs
Eyebrow stencils
Draw on – pencil
Draw on – waterproof brow gel
When it comes to microblading, be sure to check with your multidisciplinary team beforehand and make sure you choose somewhere reputable and hygienic.
Read more in our article Five solutions for better brows. (ADD LINK)
Cold capping
Cold capping, also known as scalp cooling is a hair loss minimisation treatment that uses ice packs or cooling caps to cool the scalp before, during, and after each chemotherapy session.
"If you are going to try cold capping, leave your hair as it is, I suggest not touching your hair as you want to keep as much hair as possible," Jenny says.
Can I colour my hair during cold capping?
"Not during scalp cooling. The main reason for advising against colouring of the hair during chemotherapy is increased scalp skin sensitivity due to the chemotherapy drugs. The chemicals in hair dye can also cause damage to the hair, which can contribute to hair being less manageable and much more likely to tangle. Root touch-up wands and powders can be useful," the Paxman Scalp Cooling System website states.
However, if regrowth isn't for you and you want to dye your hair before and during cold capping, Jenny suggests avoiding the use of products containing harsh chemical compounds.
"Prior to their first chemo, I tell my patients to use whatever dye they wish. But during treatment, it is best only to use organic dyes and hair products because the damaged follicle has to be protected as much as possible. Organic [products] contain fewer chemicals and are ammonia-free, and therefore don't damage existing hair," she says.
Falling out
Some people like to take control and shave their head prior to treatment. Others prefer to give cold capping a try. Some choose to maintain what they have and style it with scarves, hats, turbans and other headwear.
As cold capping was not an option for Natalie, she chose to cut her long hair into a shorter style before having chemotherapy.
"They tell you it starts falling out in handfuls, and it does," she says.
"Brushing hair and water on my hair in the shower made it fall out, and it really hurt. My head hurt when my hair started falling out because the follicles were so tender from the chemo, so it was quite nice to shave it off," Natalie says.
Another issue to consider is that hair loss can happen in a patchy, uneven manner.
"For me, the hair loss was random and not in one spot. I was told that if I have a big hormonal impact from treatment, I would lose it from the front of my head first," she notes.
With the onset of 'fake menopause', Natalie lost it around the front first.
For 30-year-old Ashwini, her experience with hair loss was a little different to Natalie's.
After Ashwini was diagnosed with Stage Two breast cancer last year, doctors advised her to undergo four rounds of chemotherapy.
When told she would lose her hair, Ashwini tried cold capping on the recommendation of a friend.
On day 12 of her first course of chemotherapy, Ashwini's hair started falling out in clumps. The cold capping hadn't worked.
She then bought "every single shampoo under the sun" to try and help care for the hair she had left and perhaps encourage growth. However, she had no luck and eventually shaved her head.
Nourishing your scalp
Ensuring your scalp gets plenty of care can help to minimise the impact of issues associated with treatment-induced hair loss.
"Treat your head as you would a baby's," Ms Gilchrist recommends.
Gentle products such as Moo Goo Udder Cream can relieve some discomfort.
"Avoid highly perfumed creams, which are often full of chemicals. If you're into organic, knock yourself out at organic stores. Otherwise, make sure you're not buying products with 10,000 numbers listed in the ingredients," she advises.
One of the most common scalp care issues is combating the lack of protection from cold and heat.
"My skin became sensitive to chemotherapy and also sensitive to the sun. I had to make sure it didn't get burnt," Natalie reflects.
Natalie wore sunscreen on her scalp and bought a selection of Akubra hats. To cope with the cold spells, she wore a beanie, turban or scarf.
The scalp can also become itchy, painful, sensitive and dry. For Ashwini, her scalp care regime of aloe vera gel and Moo Goo cream worked to soothe and minimise the discomfort.
Get your wig on
Rocking your bald head is a personal choice. Some people love wearing wigs, while others may find them uncomfortable and unnecessary once treatment is underway.
Purchasing a wig doesn't have to be as daunting a task as it may seem. At your first chemotherapy visit, the nursing staff will provide information and contacts to help you purchase a good wig.
For some, preparing early for hair loss can provide a sense of security and control.
"I bought a wig on the advice that it would be better to be prepared for being bald in case I started getting self-conscious," Natalie says.
"I bought a wig after my first round of chemo, which was during summer, and it was too hot to wear. If I had my time again, I would have waited."
Ashwini, on the other hand, loved her wig.
"I couldn't really wear the turban with confidence because I felt my face was too fat for it," she says.
She says she styled the wig the same way as her original hair, and no one mentioned the difference.
"The first wig was synthetic, and I spent about $600 on it. I was advised to use a synthetic one if going through chemotherapy because you don't want to have to style it much. Real hair wigs are quite labour intensive," she says.
"I wore the wig every day, and it wasn't itchy or agitating at all. I also didn't need to put any cream on first."
Post-treatment, when Ashwini had more time and energy for styling, she invested in a human hair wig.
Turban and scarf love
Turbans and scarfs can protect your head from the sun as well as from the cold. The majority of body heat is lost through the head, but add a bit of colour and style. Go bold with colours, go big, go muted, watch a few tutorials and have some fun playing around with these.
Ms Gilchrist has some patients who are 'out and proud' about their baldness, but many prefer turbans.
She suggests finding a turban that contains pure wool, bamboo cotton or soft, smooth fibres that won't irritate the skin.
Hats
Natalie found hats to be a simple and effective way to protect her head when outdoors.
"I actually enjoyed being bald, so I went out a bit without headwear. But because my skin became sensitive to the chemo, my head was also sensitive to the sun. I had to make sure it didn't get burnt. So I bought myself a couple of Akubra hats. I also wore sunscreen on my scalp; any brand, no one particular brand," she says.
Post-treatment fuzz
In the first three months after the final treatment, a little hair fuzz will grow back, after which you'll see normal hair follicles start to return.
"[In most cases] hair grows back at the rate of about one centimetre per month after the last cycle of chemotherapy," Ms Gilchrist says.
"It will be slightly thicker and often much curlier as it grows. The curls tend to straighten out as the hair grows longer."
For some, hair will grow back uneven. Shaving it will allow the hair to thicken and grow in evenly.
On average, it takes six months after treatment finishes for hair follicles to be repaired enough to start using chemical-based dyes. However, although the hair may be strong enough to withstand these dyes, the scalp may not.
Ms Gilchrist recommends using organic products, many of which can be found at supermarkets and chemists. It's always advised patch testing to avoid adverse reactions to sensitive, post-chemotherapy skin and ensure the hair takes the colour evenly.
Nasal hair
Nasal hair is also at risk of thinning during cancer treatment. This thinning can cause issues such as dripping nose, congestion and increased sneezing.
One way to combat this is with saline spray, which can help keep dry nasal passages moist and reduce congestion.
Eyelashes and pubic hair
Some people may experience hair loss from their entire body.
Ms Gilchrist recommends using eyelash serums for both the eyelashes and eyebrows, as this helps speed up growth and thickness.
"The brand I recommend is EyEnvy. You can even put it on the bald patches of eyebrows," she says.
"You can use the serums throughout treatment, and even though there have been no clinical trials, the serums tend to work."
It's also important to know that when people lose their eyelashes, they can get dry eyes as there is nothing to guard against dust and rubbish getting into the eye.
Ms Gilchrist recommends using a lubricating eye drop like Sustain or Optiva to keep the eyes moist.
And finally, what can we do to soothe our pubic area if the hair falls out?
"Any non-perfumed moisturising cream can be used on the outer labia. I recommend Moogoo Udder Cream, Sorbolene or Paw Paw ointment," Ms Gilchrist says.
Resources
Products
Further reading
Social media
Podcasts
Tune in to the @ohitscancer: The hair podcast episode.
We would love to know any resources you found helpful which we can share to help others. Please get in contact.
Please note that content on the iCANmovement website is intended for informational and educational purposes only and is not intended to substitute for professional medical advice. Please seek professional advice or speak to your medical team if you have any questions about the issues raised in these articles.