iCAN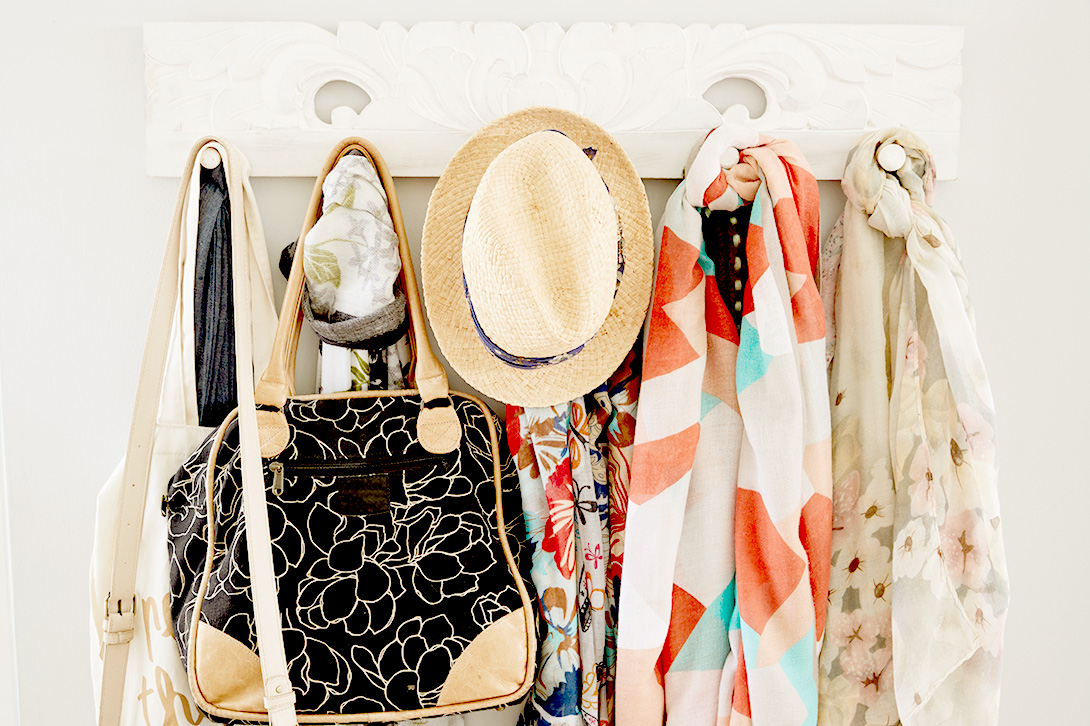 Caring for your beautiful, badass, bald head
Whether you take control by cutting it short or shaving it off, the emotional and physical impact surrounding hair loss can be confronting. We go through the different ways you can care for and protect your beautiful, badass, bald head.
"Losing hair is a process and something to pause and give thought to," says Natalie, 40. Diagnosed with a rare and aggressive ovarian small cell carcinoma, she was advised by the head of nursing for the oncology department there was no point in cold capping. Due to the dose and type of chemotherapy she was going to have, Nat would lose her hair regardless.
The process of hair loss
Once hair loss begins, typically two to three weeks after the first chemotherapy treatment, your head can become itchy, dry and painful due to the damage to follicles and nerve endings.
"My hair started falling out two weeks after the first chemo. For me, the hair loss was random, and not in one spot," Nat explains.
"Your head actually hurts when your hair starts falling out because the follicles are tender from the chemo."
Together with her family, Nat decided to take control and shave her head which relieved some of the pain within a few days.
Nourishing your scalp
Jenny Gilchrist, nurse practitioner, breast oncology and clinical lecturer at Macquarie University Australia recommends "you treat your head as you would a baby's" with creams such as:
Sorbolene
Pawpaw ointment
Aloe vera
"Avoid highly perfumed creams, which are often full of chemicals. If you're into organic, knock yourself out at organic stores. Otherwise, just make sure you're not buying products with 10,000 numbers listed in the ingredients," she advises.
Once shaved, Nat didn't do much to take care of her scalp.
"Even though my hairdresser told me to keep washing and conditioning my head like before [treatment], I have, to this day one year later, only washed it with water. It's not even one centimetre long, and I still have not washed it with a product…," she notes.
Nat embraced being bald and went out without headwear. However, her skin became sensitive to the chemo, and her head sensitive to the sun.
"[For other skin care] I used mainly organic products, including organic soaps. I also became conscious of smells and did not want a product with a smell as I didn't want to associate it with chemo," she says.
"I had to make sure [my head] didn't get burnt. So I bought myself a couple of Akubra hats. I also wore sunscreen on my scalp; any brand, no one particular brand," Nat says.
Products Nat loved are Aesop, Endota Spa and Maine Beach Organic.
Rocking your bald head
Nat discovered that the language surrounding losing your hair could so often be negative and feed any anxiety.
"It should not be: 'you will lose your hair', but 'you will lose your hair, but you might find that you embrace it.' I really chose to embrace it, and have enjoyed it. I really rocked the bald head. I found it liberating," Nat says.
"Rocking the bald head also gave me control because you feel like you're losing control when diagnosed."
Along with nourishing your scalp, it may also need covering too. What if it gets cold? Or going out hair-free isn't your thing? Or you just want to alternate between rocking it bald and wearing something fun? Turbans, hats, headscarves, beanies and wigs can be an adventure, where you explore looks and colours you may have never previously dared to try.
"My scalp also became quite cold, [without the protection of hair]. That's when a turban or a scarf is great. I have two small turbans that I wore. One was given to me in a care package called Love Your Warrior. It's like a little beanie," Nat explains.
"I also taught myself how to style the scarves and turbans just by playing around with them. I also felt uncomfortable going to work with a bald head, so that's when I wore my turban or scarf. But out with friends or going to the shops, I often rocked the bald head."
Post-treatment, as Nat's hair grew longer, she took the opportunity to try a new style.
"I'm also enjoying having a little pixie cut. I think I'll keep it short for a while. Had this never happened, I would never have cut my hair really short."
So whilst you are waiting for your locks to begin growing again, give your scalp plenty of attention and enjoy caring for your beautiful, badass, bald head.
Resources
Products
Further Reading
Specialists
Social media
We would love to know any resources you found helpful which we can share to help others. Please get in contact.
Please note that content on the iCANmovement website is intended for informational and educational purposes only and is not intended to substitute for professional medical advice. Please seek professional advice or speak to your medical team if you have any questions about the issues raised in these articles.