iCAN
Move
Everyday activities to help get you moving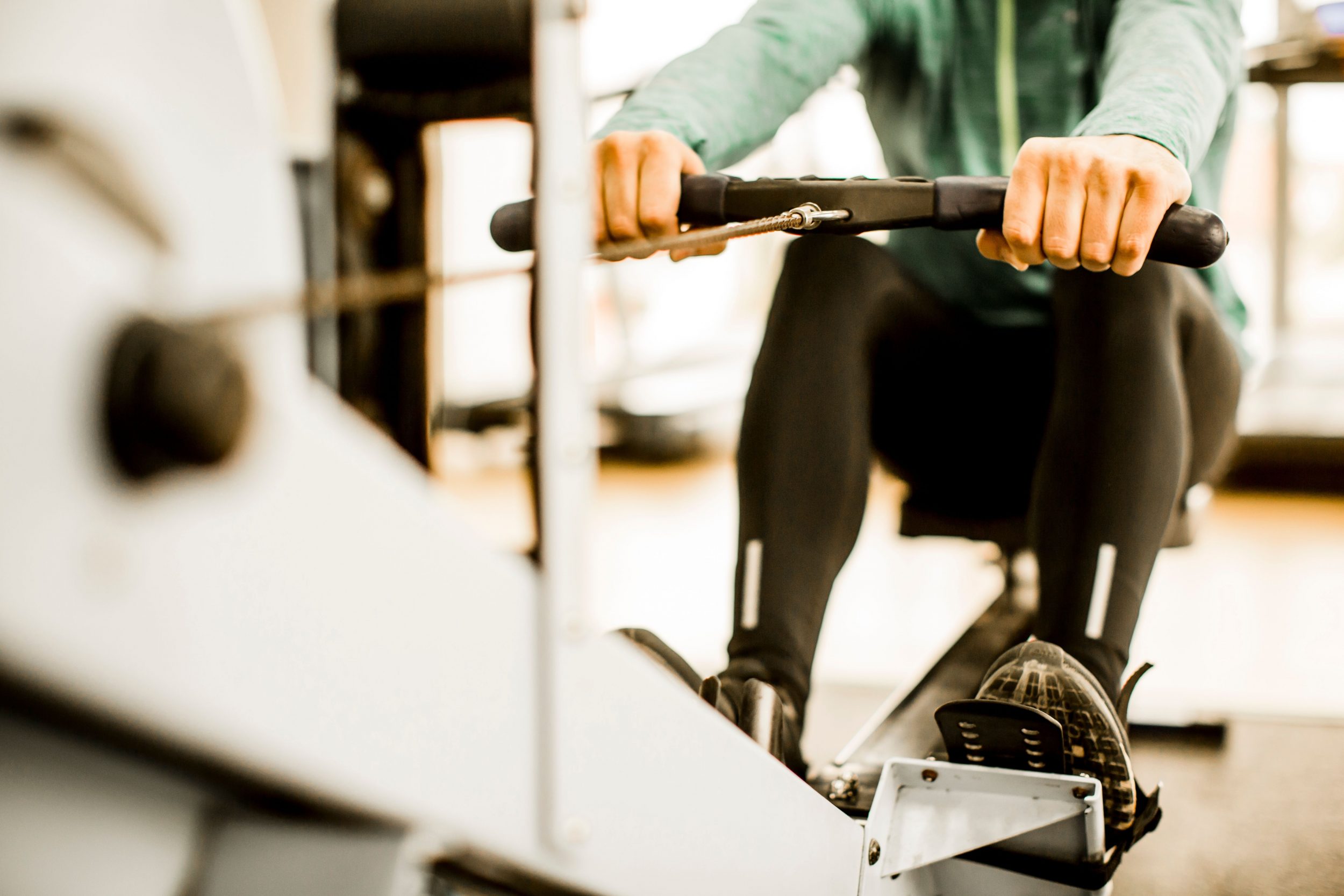 The benefits of staying active
One of the most important things a patient can do when coping with a cancer diagnosis is to stay fit or get active. It may seem like a daunting challenge, but health experts say that exercise can be a vital part of your treatment.
In the past, resting up was often the advice given to patients, particularly during treatment. However, there is now a growing pool of research that has highlighted the positive effects of exercise before, during and after treatment.
Some of the possible side-effects of cancer treatment include muscle-wasteage, fatigue, neuropathy, lymphoedema, osteoporosis, nausea, depression and anxiety. These physical and mental symptoms can be reduced or kept under control by taking part in regular activity.
Exercise programs are now seen to be an integral part of cancer rehabilitation. They are aimed at helping people maintain their ability to function during and after cancer treatment.
Physical benefits
Andrew Murnane, an exercise physiologist from the Peter MacCallum Cancer Centre in Victoria, says that aerobic exercise and resistance training affect the body and its systems differently.
"Aerobic exercise uses the cardiovascular system – the heart and lungs – which is really important, especially when we're talking about cardiorespiratory fitness."
Mr Murname goes on to say that aerobic exercise can help to protect the heart and lungs and it counteracts the toxic effects of some chemotherapy agents. Building or maintaining strength is also a crucial aspect. Patients focusing on this aspect may recover more quickly, and can maintain mobility, bone density and muscle mass.
Medical oncologist Dr Sara Wahlroos is studying the impact of strength training on patients undergoing breast cancer treatment. One of the findings is that maintaining muscle mass during chemotherapy makes it easier to regain aerobic fitness.
"[By improving muscle strength] you're going to be strong enough to be able to maintain your walking or to get back into running, for example," she explains.
Dr Wahlroos also suggests that patients engage in both aerobic exercise and strength training.
Psychological benefits
Exercise is not only an effective way for some cancer patients to improve their physical well-being, it can also help improve mental health. Keeping fit or getting fit can give you a sense of control, it creates positive experiences and gives you goals to aim for. It is a 'healthy space' in which the patient can find respite from the rigours of treatment and illness.
Depression and anxiety can be seen as major side effects of cancer diagnosis and treatment. Finding affordable and effective ways to keep mentally healthy can be a big factor when it comes to quality of life and long-term recovery.
Regular exercise, in particular aerobic activity, can help ease depression and anxiety.  When you get your heart rate up, your body releases endorphins and other natural feel-good chemicals that can create an increased sense of well-being. This in turn can change your perspective and outlook on things.
Physical activity often takes your mind off worries, allowing an escape from the cycle of negative thoughts that feed depression and anxiety. Sleep quality is also known to improve with a regular exercise regimen. Studies have shown a decrease in sleep dysfunction over a three to six month period.
Keeping up the good work
In the post-treatment phase, exercise physiologists such as Mr Murnane encourage patients to stay mobile.
Luan Lawrenson-Woods was diagnosed with pleomorphic invasive lobular breast cancer in 2017. Since then she has seen an exercise physiologist (EP) at least twice a week.
From daily walks around Sydney harbour to kayaking on the river or a strengthening session with her EP, Luan says that exercise has played a vital part in her cancer recovery.
"I have no doubt that I tolerated my treatment and recovered so well because of exercise," she says.
But it hasn't always been that easy she explains:
"There were days during chemo when I was in so much bone pain, I couldn't do anything, let alone go to the gym. But I would always try to work with my body – not against it – and do what I could, when I could."
Individualisation
The Clinical Oncology Society of Australia (COSA) has a clear position statement on exercise and cancer medicine. It recommends that exercise be prescribed as part of a patient's routine care plan.
Exercise and Sports Science Australia (ESSA) also supports this view, along with similar cancer bodies in the United States, such as the ACSM.
COSA's guidelines state that anyone with cancer should progress towards a goal of at least 150 minutes of moderate-intensity exercise per week. Alternatively, 75 minutes of vigorous-intensity exercise a week is also acceptable. The types of exercise recommended are all aerobic: walking, jogging, cycling or swimming.
COSA encourages all health professionals involved in caring for a person with cancer to encourage them to follow these guidelines. However, every patient has different needs and abilities. Depending on the particular treatment and its side effects, patients may need to adapt their exercise regime.
Mr Murnane also notes that the COSA guidelines are generic and not dissimilar to those recommended to the general population. For cancer patients, however, exercise should not be a one-size-fits-all approach.
In Luan's experience, her EP advised her to take into account how she was feeling on any particular day and "to know when to push and when to back off", especially during treatment. The suggestion was that even a gentle form of movement like a short five-minute walk was beneficial.
"For me, it's always been: listen to your body, only you know how you feel. So, move when you can, lean in and rest when you need to," she says.
Most importantly, for Luan, exercise through treatment "helped me to build my confidence in my mental strength as well as my physical fitness. I know that on the days I don't feel that I can exercise that's OK, because I can give it a go the next day, or the next. I don't spiral into negative thinking because I missed a day."
Where do I start?
Accredited exercise physiologists (EPs) or physiotherapists with experience in oncology are the most appropriate health professionals to get you started on a prescribed and tailored exercise program, according to COSA.
These days, many hospitals and cancer centres have access to in-house EPs or physiotherapists. There are also over 5,000 accredited exercise professionals working across Australia.
Patients can ask their GP to start them on a 'chronic disease management plan'. This covers you for up to five subsidised sessions per year with identified allied health professionals. It's not a lot but it can get you started and help you identify what sort of activity you want to pursue. If you have private health insurance, this may cover your costs so it's worth making enquiries.
Resources
Organisations
Further Reading
Research
Specialists
Social media
Podcasts
YouTube
We would love to know any resources you found helpful which we can share to help others. Please get in contact.
Please note that content on the iCANmovement website is intended for informational and educational purposes only and is not intended to substitute for professional medical advice. Please seek professional advice or speak to your medical team if you have any questions about the issues raised in these articles.