iCAN
Thrive
Helping improve your emotional, social and mental wellbeing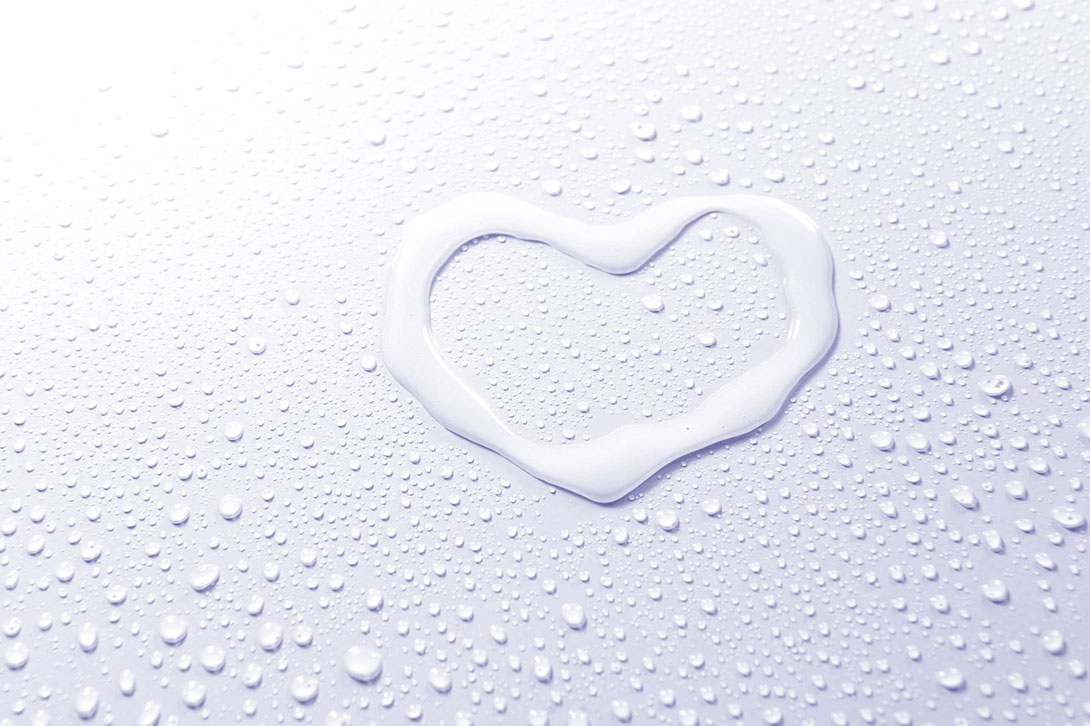 Get your lube on
When your partner's roaring to go and you'd rather stare at the wall:  we discover ways to meet in the middle when it comes to libido levels, sex and cancer.
When Samantha, 28, was diagnosed with breast cancer and had to endure rounds of chemotherapy, the last thing on her mind was having sex.
"It was a difficult time for both me and my partner. There were moments when I wanted to be intimate, but at the same time, my body wasn't working. So when my husband was turned on, I was like, 'get out of my face'. He was amazing though; he didn't put any pressure on me. He could see how I was – mentally, physically and emotionally. I was literally like a zombie. He understood that not having sex wasn't about us as a couple. It was just that I was so depleted, and every ounce of me was needed for myself, to do what I could to stay alive," Samantha says.
Road to recovery
Following her diagnosis, Samantha began her treatment. In total, it took 18 months from the time of her diagnosis until she felt able to have sex again. However, the sexual reunion didn't go that smoothly.
"The sex was painful, and I had a horrible burning sensation. I also had a dry vagina which made things really uncomfortable. Having a dry vagina is a side-effect brought on by the medications and the chemo," she explains.
Vaginal lubricants vs vaginal moisturisers
Chemotherapy and other treatments may stop the production of oestrogen, which leads to a lack of lubrication in the vagina – also known as 'dry vagina'. As with menopause, there may also be a thinning of the skin of the vagina. Unfortunately, these 'early menopause' symptoms not only feel uncomfortable but can also make intercourse painful. 
A solution to the lack of lubrication, or dry vagina, is to use an over the counter silicone-based moisturiser such as Replens Long-Lasting Vaginal Moisturizer. Like a facial moisturiser, if you use this a couple of times a week, it can help keep the vagina moist and comfortable. 
Unlike lubes specifically for intercourse, vaginal moisturisers will last a few days and can be used in conjunction with sex lubes. A lot of sex lubes are only designed to provide short-term moisturisation and can dry up.
Some options for a water-based sex lubricant are Good Clean Love and Blossom Organics Natural Lube. 
For a water silicone hybrid option, there is Sliquid Organics or try silicone-based product Uberlube. 
Sex support
Samantha attended a workshop run by the Patricia Richie Centre and facilitated by Prof Kate White from the University of Sydney.
"Kate has devoted her time to further understanding sexual issues, and she has completed a PhD on sexual intimacy during cancer. She took us on an excursion to a sex shop in Newtown, Sydney, called Max Black. One of the staff members there recommended a water-based, paraben-free lube called PJUR, which I bought, and it's also available online," Samatha notes.
Samantha stresses the importance of using the right lube, as many of them are not suitable, and at the very least, some can cause a burning sensation.
"I once bought a lube at a supermarket, and it really burned. KY Jelly was not good for me either," Samantha recalls.
Drought be gone
Breast cancer surgeon Dr Kristin Rojas advises that once you get your mojo back, foreplay is also very important.
"Most women need to 'warm-up' before any type of intercourse. Some women who are not ready for penetration describe it as feeling like 'knives'. If you are someone who previously jumped straight into intercourse, then you may wish to slow things down to allow your body time to catch up to your mind. Foreplay can make intercourse so much easier and more enjoyable when your body isn't behaving the way it used to," Dr Rojas says.
She adds that some women may enjoy listening to audio porn podcasts such as Dipsea and Quinn, which may help with sexual arousal.
For Samantha, the 'drought' is over. "My sex life is great now. I use Pjur lube all the time without fail. I never want to feel that horrible, burning sensation again," she says.
Lube low down
Following are some dos and don'ts for lube.
Do use:
Lube every time you have sex
A water-based lube that is not coloured or scented
Silicone-based lube such as Uberlube
Hybrid water-based and silicone products
Cannabis-infused lube (Note that medical experts advise that you don't make your own – only buy commercially available lube. This is because it must be standardised in concentration and prepared in a sterile environment).
Particular lubricants can not only irritate the vagina but also alter the ph of the vagina, thus promoting infection. Check the ingredients label on your products before you buy them.
Don't use:
Glycerine, nonoxynol-9, petroleum, propylene glycol, or chlorhexidine gluconate based lubricants
Vaginal steaming treatments
Lasers and surgery
Jade eggs
Any lubricant with alcohol (used as a preservative)
Benzocaine (lignocaine or lidocaine)
Baby oil
Oil or petroleum-based products, including Vaseline.
Resources
Products
Further reading 
Specialists
Podcasts
Webinars
YouTube
We would love to know any resources you found helpful which we can share to help others. Please get in contact.
Please note that content on the iCANmovement website is intended for informational and educational purposes only and is not intended to substitute for professional medical advice. Please seek professional advice or speak to your medical team if you have any questions about the issues raised in these articles.